TSUBASA makes products for Hunting, Skiing, Down, Softshell, Mountaineering, Sailing wear, Functional merino knit wear
and all types of Seam sealed garments including Goretex.
We offer a global standardized quality system that ensures the highest quality. Our fabrics with high abrasion resistance functionally support in every condition and seasons.
Our production team has a top field expert with strong understanding of patterns, materials and sewing technology.
We produced Sail Racing Antarctica Expedition Jacket that is made of wind and waterproof stretch fabric, 20 000WP/20 000MWP.
This jacket is filled with 90/10 Blue Sign and RDS certificated down and feathers, fill power: 800.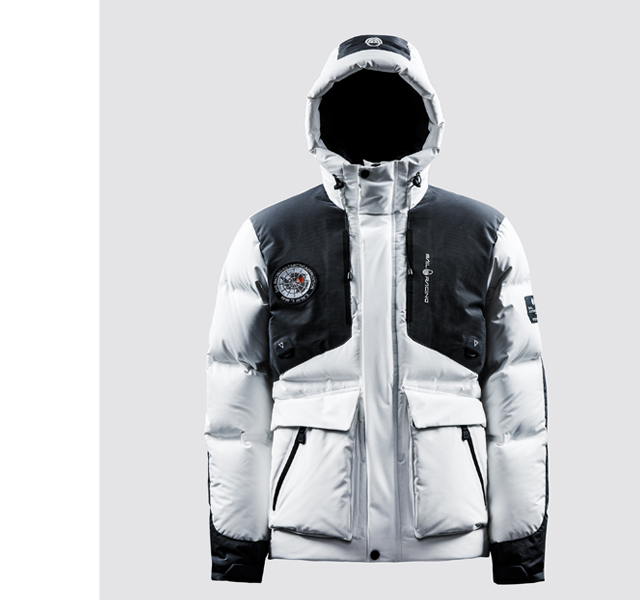 Our key Technical Fashion Wear products are Seam sealed garments, Seamless down jacket, and Super light-weight street wear.
Our goal is making Technical Fashion apparel while striking the right balance between technical and aesthetic aspects.
We want to create our products as fashion items beyond just functional wear considering both practical and conditional aspects during the product creation process.
Our high-performance technologies create an innovate ecosystem of machinery process and services for making progressive apparel using the most advanced materials.
We can suggest solutions for proper materials in about every possible situation and for each professional group. 
Our Work Wear is designed to function of incomparable comfort,
high visibility waterproof, breathable fabric for maximum safety and an unmistakably modern look.
Based on experienced technical solutions, we produce Work Wear to be suitable for any possible activities and conditions.